Phosphors
We sell neon art phosphors for plasma and neon artists! Many colors available.
Sold by 100g
For artists looking to enhance lighted glasswork with colorful glowing effects, we sell a wide array of high quality phosphor powders!  Our phosphors are a powder that can then be applied by various methods to coat the inside of neon tubing or add artistic accents to lighted plasma sculpture. Activated by the ultraviolet spectrum emitted by electrified inert gases, phosphors add a vibrant color palette to many creative glass projects.

See our User Guide for tips on using phosphors!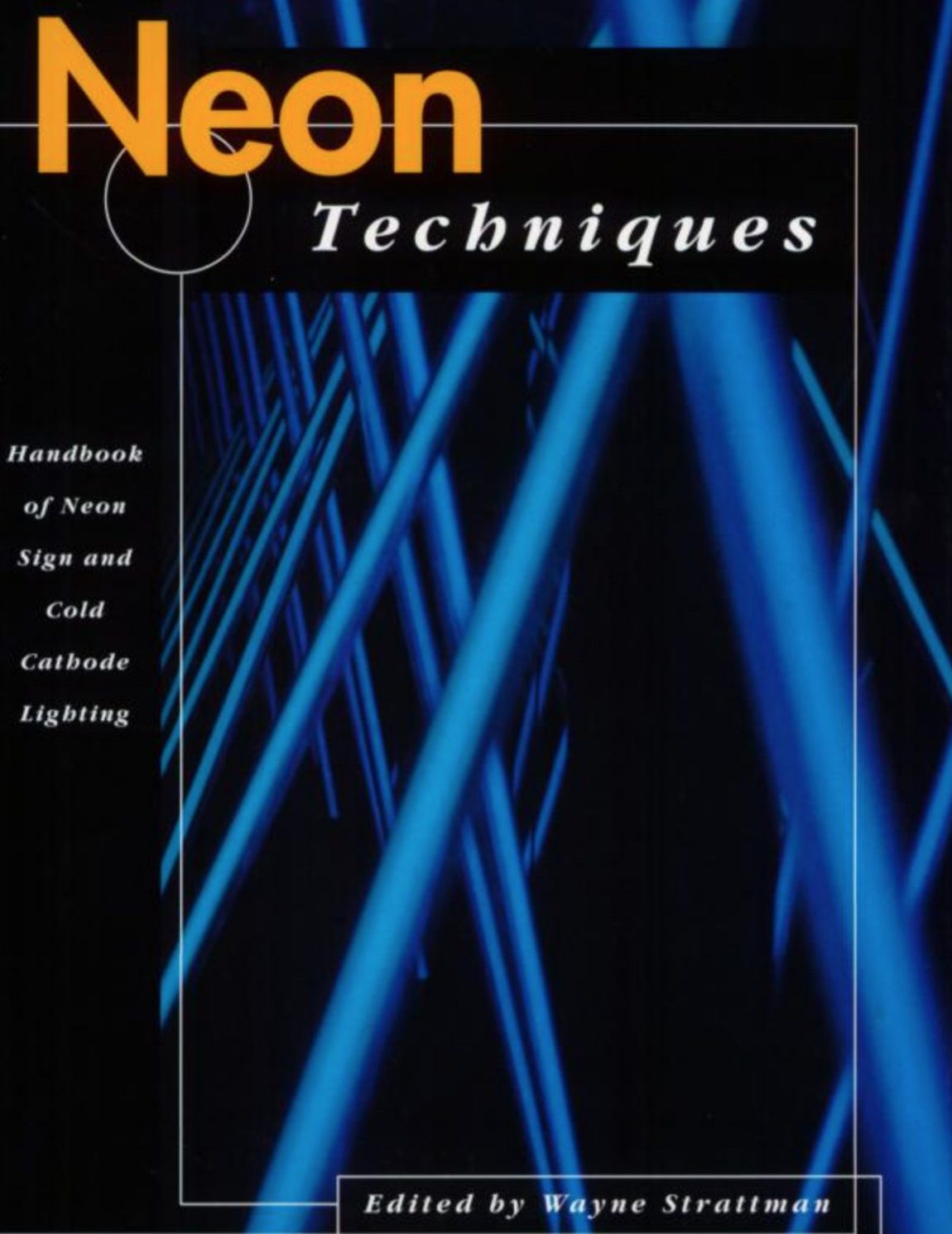 Neon Techniques
The definitive handbook of neon sign and cold cathode lighting
Edited by Wayne Strattman
"This book has taught thousands the craft and science of making neon signs, since its first edition, Neon Signs was published in 1935. Updated in 1997 by an expert in the neon field, Neon Techniques, now in its fourth edition, covers everything you need to know to design, fabricate, troubleshoot and repair neon signs and graphics, from the basic equipment to the techniques of bending glass, to filling the tubes with various gasses, to the electric aspect, and finally to installation and maintenance. Hundreds of illustrations, photos, charts, graphs and tables provide invaluable information for anyone in the neon signmaking trade. No neon shop should be without this book."